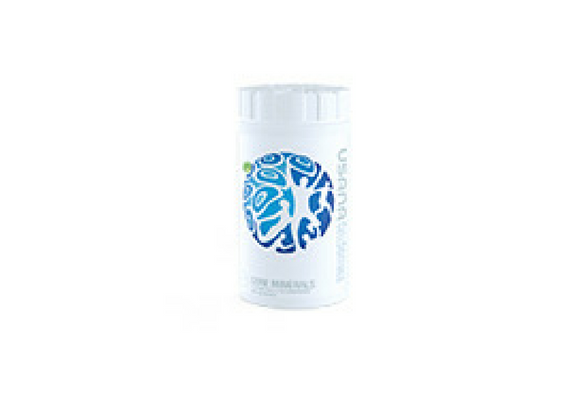 Save up to 10% on retail Price as a Preferred Customer on all top-rated, broad-spectrum daily mineral supplement for adults formulated with USANA InCelligence Technology™.
USANA Core Minerals is a carefully formulated balance of essential and ultra trace minerals sourced from the highest quality suppliers in forms readily absorbed by the body.
USANA Core Minerals is the best mineral supplement that balance and, regulate the body chemistry, build teeth and bones, metabolize nutrients, offer antioxidant protection and help the body to remain healthy.
USANA Core Minerals is the best mineral supplement to protect your health.
Designed to be taken with USANA Vita-Antioxidant for maximum benefit.
Tablets / Bottle: 112
Directions:
Take two (2) tablets twice daily with food. Take a few hours before or after taking other medications.  
Core Minerals | USANA Minerals for adults in USA
Top-rated daily USANA minerals supplement for adults in USA.
Health Basics
Provides the essential minerals in highly bioavailable forms at safe and effective dosages

Supports general health and well-being

Delivers a wide spectrum of essential minerals and co-factors needed for long-term optimal health

Designed to be taken with USANA Vita-Antioxidant for maximum benefit. Together, USANA Vita-Antioxidant and USANA Core Minerals compose the USANA CellSentials vitamins for adults.

Provides an essential foundation of optimal nourishment with essential minerals and ultra-trace minerals*

High in zinc, which is involved in normal carbohydrate, fat, and protein metabolism, as well as supporting healthy DNA and RNA replication*

Rich in copper, which is essential for collagen synthesis, and, thus, plays a role in connective tissue formation*

Good source of manganese—which is important for protein and glucose metabolism—to support normal brain function*
Each mineral in USANA Core Minerals plays an integral part in helping your body run at optimal levels — especially when combined with bioavailable vitamins and antioxidants.
USANA Core Minerals Key Ingredients:
USANA Core Minerals Difference:
Core Minerals is a premium blend of a broad range of essential minerals designed to not only optimally nourish your cells but also support the activity of the InCelligence Complex in Vita-Antioxidant.

Designed to work together – as the USANA CellSentials™ – for maximum effectiveness, you can trust that USANA Core Minerals and USANA Vita-Antioxidant are an excellent choice for a comprehensive micronutrient supplement you can trust to nourish, protect, and renew your health every day and optimize your health span with normal aging.*
USANA Core Minerals are made in USA
Supplements are a great way to add the minerals you need to your daily diet, especially if you are not sure you are getting the right amounts. Minerals are very important for adults because they help the body turn food into energy, and keep the body functioning properly.
USANA Core Minerals is effective because it contains high-quality minerals in highly bioavailable forms.
Taken daily combined with USANA Vita-Antioxidant, USANA Core Minerals is part of the USANA CellSentials that represent of great nutrition for adults.
New USANA customers start with the USANA CellSentials in order to build a strong foundation of health.
Keep out of reach of children. Do not take if you are pregnant or nursing. Consult your physician prior to use if you have a history of non-melanoma skin cancer, have been diagnosed with estrogen-dependent cancer or other medical condition, or are taking a prescription drug. Consult your physician for use beyond 6 months There is a safety seal under the cap. Do not use if the safety seal is broken. or missing.
*These statements have not been evaluated by the Food and Drug Administration. This product is not intended to diagnose, treat, cure, or prevent any disease.
USANA Vitamins for adults are made in USA.
USANA HEALTH SCIENCES, INC. SALT LAKE CITY, UTAH 84120
USANA Vitamins: Store below 25˚ C.